Global Risk Profile, a Swiss company specializing in the field of Due Diligence, expands internationally with the opening of its French subsidiary. Pierre Memheld, Head of the Master of Business Intelligence at the University of Strasbourg, was appointed Director General of Global Risk Profile France.
Global Risk Profile France was created to support Law "Sapin II" in tackling risks associated with money laundering and corruption. In force since December 2016, this regulation presents stricter provisions relating to transparency, the fight against corruption and the modernization of the business environment. Companies with a turnover of more than EUR 100 million and more than 500 employees must now implement a compliance system meeting Law "Sapin II" guidelines. Failure to do so will result in administrative fines and public sanctions.
Joël Pastre, CEO of Global Risk Profile, highlights the significance of this new subsidiary: "The opening of our subsidiary in France bring us closer to our clients, helping them to comply with new regulations and efficiently mitigate business-related risks through state-of-the-art Due Diligence solutions".
Pierre Memheld was appointed Director General of the newly created subsidiary, in the view of his vast experience in risk management and international market development.
About Global Risk Profile
The Swiss company Global Risk Profile (GRP) provides corporate investigation services, notably in the field of Due Diligence. Its solutions help to effectively identify and mitigate third-party risks while complying with regulatory requirements. Based in Geneva, GRP's analysts research all legally available information on companies or individuals worldwide.
About Pierre Memheld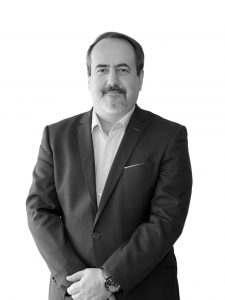 Pierre Memheld has 15 years of experience consulting on economic intelligence, international development and criminal risk management. Pierre Memheld serves as the Head of the Master Program on Economic Intelligence at the University of Strasbourg. He is a member of the Organized Crime Observatory, as well as the International Association for Intelligence Education.
He holds a Masters of Technology Control from the CRRM (Aix-Marseille University), a Masters of Information and Security from the CESD (Marne-la-Vallée University) and an Executive MBA from ESSEC Business School.
Media Contacts
Global Risk Profile France
Directeur Général Pierre Memheld
pmemheld@globalriskprofile.com
+33 (0)1 73 19 11 72